Leadership Lake Travis provides a hands-on, interactive experience where leaders and emerging leaders will have the opportunity to enhance their personal and professional skills, gain a deeper understanding of community dynamics, and build a network of colleagues and associates throughout the south Lake Travis area.
Throughout the year, participants will travel to various sites, meeting the policy makers and trend setters in our community. They will interact with elected officials, city executives, business leaders, non-profit organization leaders and others who make our community work. Sessions have been designed to provide a solid foundation in the concepts and principles of leadership that will be addressed throughout the program as the participants are confronted with the daily issues that face our community.
It is hoped that graduates will use the insights and contacts they develop through this program to enhance performance in their current jobs and endeavors and enrich the community by involvement with local civic, government, business, religious and/or non-profit groups.
Frequently Asked Questions
When is the application period?
Applications will be accepted for 2023/24 (Class 014) from July 14 – August 25, 2023.  Each application must be accompanied by a letter of recommendation.
The online application goes live on July 14, 2023, and closes on August 25, 2023.
*Candidates will be notified of acceptance into Leadership Lake Travis no later than August 24, 2023.
Is there an application fee?
No.
What is the tuition?
Tuition fee is $750 for the nine-month program.  Tuition must be paid in full no later than September 1, 2023, to be admitted to the program.
What qualifications are you looking for in applicants?
All candidates should demonstrate:
A passion for the people and future of Lake Travis and a personal commitment to help improve the quality of life in the Lake Travis area and surrounding communities.

A demonstrated commitment to the community through past and current activities.

A demonstrated capacity for leadership within their own organizations through significant achievements.

An interest in enhancing their leadership capabilities to meet the demands of the growth and evolving changes within our community.

A willingness to commit the time and energy necessary to complete the program requirements, which requires the full support of their organizations.

A commitment to supporting the continuation of leadership and Chamber development in the Lake Travis area.

Each candidate, or their employer, must be a member (membership dues paid) of the Lake Travis Chamber of Commerce.
When does the class meet?
The class meets the second Thursday of the month beginning in September. Specific dates are September 14, October 12, November 9, December 14, January 11, February 8, March 14, April 11, May 9.  Graduation date will be determined later.
Is attendance mandatory?
Yes.  Each program date is set for the entire class. Attendance is required for all participants and program dates. You must be present at all program days to graduate and participate in future Leadership events.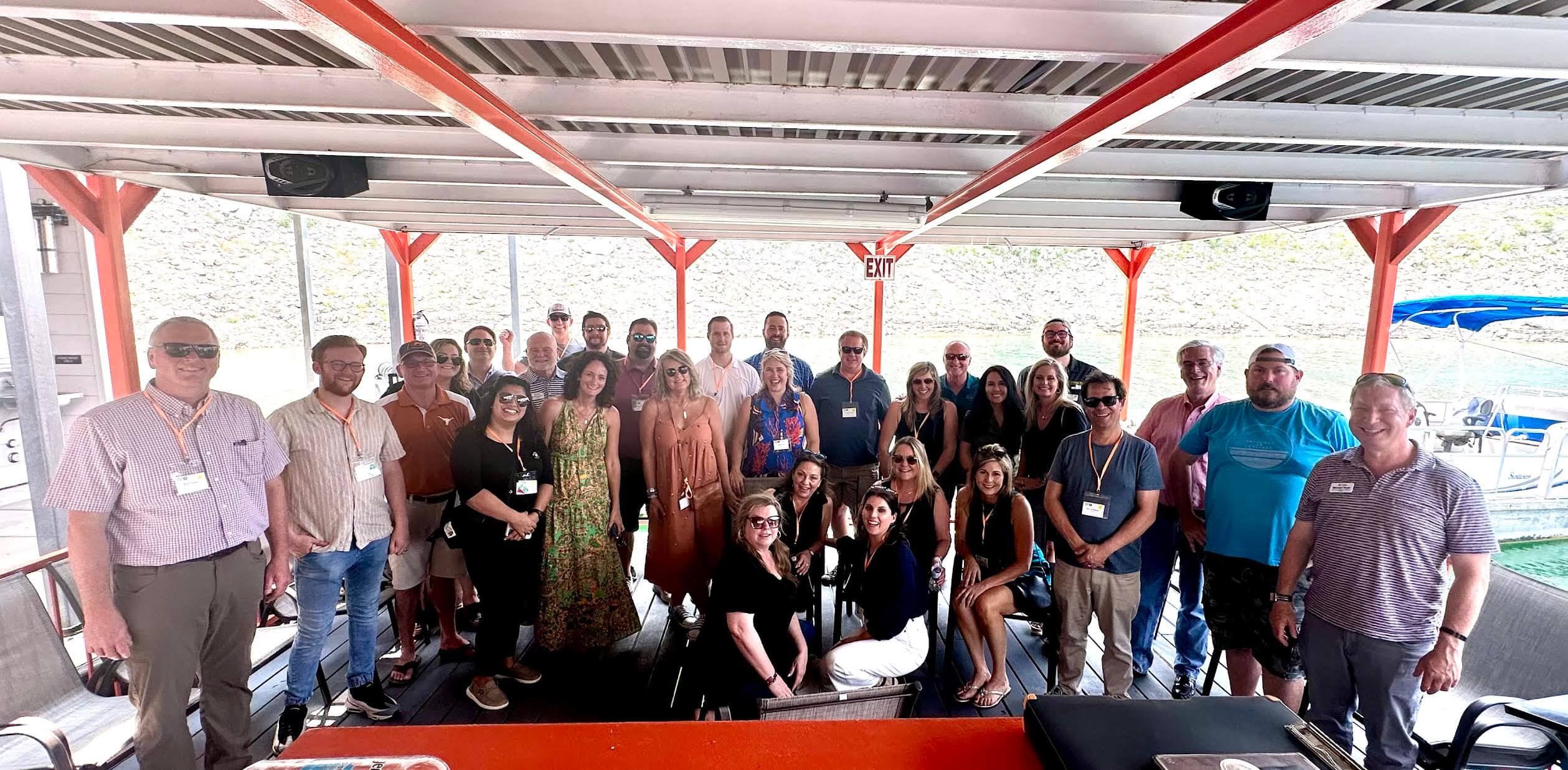 For Leadership Lake Travis Sponsorship Opportunities, please contact Leadership Lake Travis Chairs:
Hanna Contreras
Jared Lyons